Event
Nothing
December 11, 2018
7:30 pm
GMT
The Joiners ,
141 St Mary's Street, Southampton
Ages 14 and Up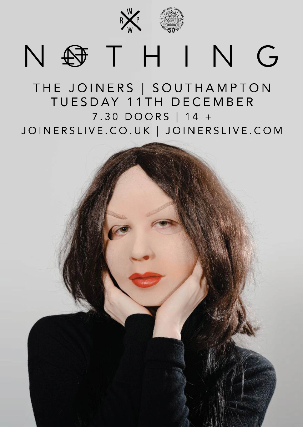 GBP11.00
Nothing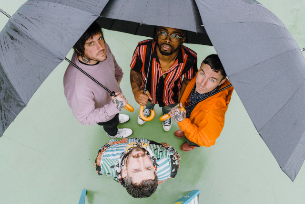 The story of NOTHING began in 2010 with a simple demo tape in a Philadelphia apartment. The project, which started as a therapeutic outlet solely for Palermo, snowballed into a polished machine with a chance meeting with guitarist/singer Brandon Setta and the eventual addition of Kyle Kimball on drums. Sharing a musical bond, the trio weaved melancholic tales of imprisonment, broken bonds and lost youth as the centerpiece for their 2014 debut, Guilty Of Everything. The world post Guilty served as the focus for the entirety of 2016's Tired Of Tomorrow – painting a Schopenhauerian tragedy in vivid color and sound.
While sticking to the sound that has now become their own, you can still hear the band testing their boundaries and creating a plethora of genre-bending, yet widely accessible songs. As a band, NOTHING manage to muster a smile in the face of the illogical, and there is no denying that their new album Dance On The Blacktop is a brave walk into the absurdity.