Event
To Kill a King
January 25, 2018
7:30 pm
GMT
The Joiners, Southampton ,
141 St Mary's Street, Southampton
All Ages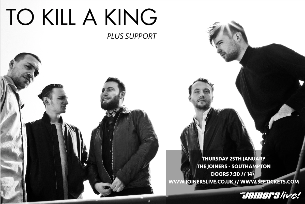 GBP10.00
To Kill a King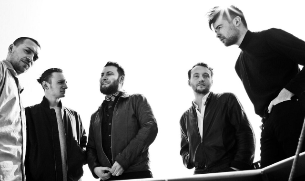 Formed in 2009, To Kill a King is and Indie Rock band made up of members Ralph Pelleymounter (vocals, guitar), Grant McNeill (guitar), Ben Jackson (keys), James Ball (bass) and Joshua Taffel (drums).
To Kill A King have released two acclaimed albums, 2013's 'Cannibals With Cutlery' and 2015's self-titled follow-up 'To Kill A King', and have been touring incessantly since 2010. After a well deserved break in 2016 during which Ralph wrote with Rag'n' Bone Man and Zibra while keyboardist Ben Jackson produced albums for Childcare and Little White Things, their much awaited third album 'Spiritual Dark Age' will be arriving in 2018.