Event
Joiners Live Presents
The Xcerts
October 3, 2023
7:30 pm
BST
The Joiners ,
141 St Mary's Street, Southampton
Ages 14 and Up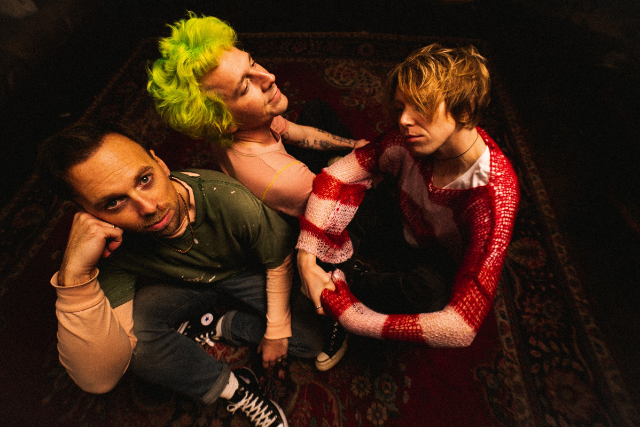 GBP13.50
Scottish Melodic Rockers are back with a new album!
Gimme like something like whatever cool
The Xcerts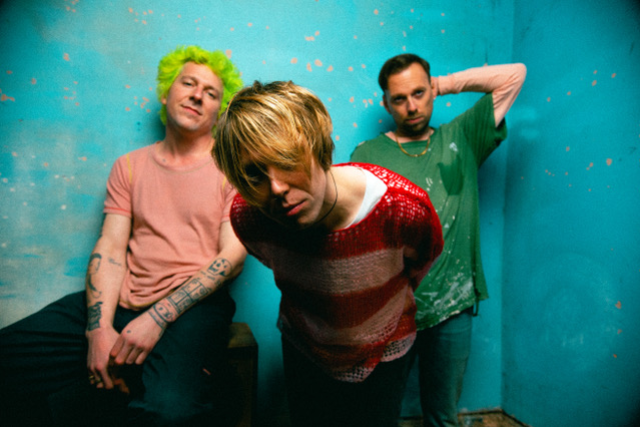 Distorted-pop-trio THE XCERTS today announce their brand new album 'LEARNING HOW TO LIVE AND LET GO' out August 18th via UNFD. The announcement comes alongside the release of new single 'JEALOUSY'. Pre-order the album on CD and vinyl here and listen to 'Jealousy' on all streaming services here. 'Learning How To Live and Let Go' is the band's 5th studio album to date and marks the long awaited return for the Scottish three-piece. The band, who have have released two tracks this year so far - 'GIMME' and 'Ache' featuring Sam Carter - are entering a new age of the band, evolving their pop rock sound to a more production heavy output, adding a wider range of influences to their arsenal and gaining the confidence to move on from the sound they've cultivated over the previous four albums. The album is available for pre-order now. On the thinking and influences behind 'Learning How To Live And Let Go', frontman Murray Macleod stated: "The album is rooted in drama, ego, love, lust, despair, alcohol, euphoria, anxiety, comedy, modern living, sex and friendship but the overarching theme is that of acceptance. I was involved in a prolonged toxic relationship and the fallout from that when it came to a head, led me to indulge in a pretty fuzzed out lifestyle to deafen the noise in my head. Don't get me wrong, I had a blast at times but breaking point wasn't enough, I needed more of the unhealthy and as many recreational distractions as I could get. When I kind of came to after this period in my life, I didn't walk away from it with a huge Hollywood-esq epiphany, I just felt somewhat quietly healed. The album isn't about letting go of one person, relationship or situation in particular, it's about learning how to live without feeling like a prisoner in your own skin and learning how to let go of the parts of you that cling on desperately, only to simmer and hurt. Don't get me wrong, I'm deeply flawed but self acceptance and letting life ride is my key to finding inner peace and that exists somewhere between calm and chaos…maybe?" The album pre-order and announcement is accompanied by the release of 'Jealousy', another impressive new cut and turn of direction for the band who have already shown this year that they've got so many more exciting things to come. The track is released alongside a brand new performance visual that sits alongside the band's previous two outputs and adds another exciting dimension to what's to come for the band this year. Watch here. On the making of 'Jealousy', Macleod commented: "Jealousy was the last song written for the record and I'm so glad it made the cut! I took a lot of inspiration from Hole and Weezer and was looking for an arena-ready, alt rock number that took heavy influence from the 90's but wanted to pull the rug from people's feet during the outro. We thought it would be cool to ditch the guitars at the end and add 808's instead of going down the more traditional route. Lyrically, it's very much rooted in ego, pride and 'doom-scrolling'. I didn't think I was a jealous guy until I was involved in a tremendously toxic relationship. Couple that with spending too much time on the Internet, and all hell breaks loose!" The band have also announced today a brand new set of headline tour dates in October, starting in Southampton on Tuesday 3rd, hitting London's Lafayette on the 5th and finishing up in Aberdeen and Glasgow on the 13th and 14th respectively. Full dates below, tickets available here now. In January, the band released the first single from this new iteration of the band, the brash & bombastic 'GIMME', which was widely praised by critics and described as "a furiously catchy, superbly punchy return" by CLASH Magazine. This was followed by the gloriously optimistic 'Ache' featuring Sam Carter of Architects, described by DIY as "another lesson in alt-pop brilliance" the track adds a new depth as well as a new found sense of fun that the band have discovered in spades whilst writing this new album. A brand new attitude for a brand new chapter of the band. About The XCERTS: The XCERTS consist of frontman Murray Macleod, bassist Jordan Smith and drummer Tom Heron and released their debut album 'In The Cold Wind We Smile' in 2009. The band have toured the world over since their debut, building an incredible fan base of loyal fans and have released four albums to date, including the acclaimed 'There Is Only You' (2014) and 'Hold Onto Your Heart' (2018).