Event
Joiners Live Presents
Girlfriends
The Joiners ,
141 St Mary's Street, Southampton
Ages 14 and Up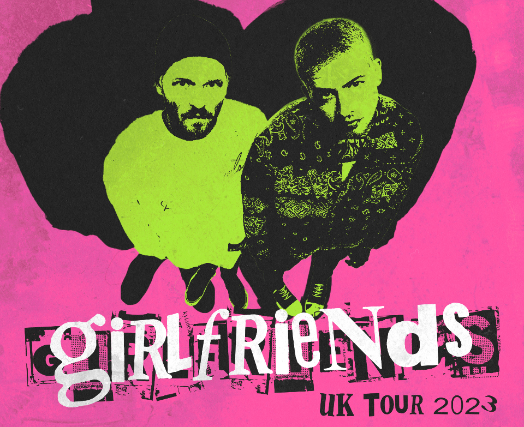 GBP12.00
The two young dudes at the center of
girlfriends
have packed several lifetimes' worth of success, heartbreak, and redemption into their first couple of decades on earth. Now, they are bringing it back to the start, with the caffeinated pop-punk style that first inspired them. Nick Gross (Big Noise, Gross Labs, Find Your Grind) and Travis Mills (musical artist, Beats 1 Host, actor) have made multiple realms of media their own, but music is at the heart of it all. Pulling from influential artists like blink-182, 5 Seconds Of Summer, The 1975, Phoenix and All Time Low,
girlfriends
is destined to cross boundaries and inspire massive sing-alongs with energetic hooks, fury, and optimistic swagger.
Like the punk rock music that first inspired him as a teenager, Mills sees girlfriends as an outlet for soulful expression and emotional catharsis, a means to process his feelings of grief, uncertainty, and renewed vigor for life, in a way that's likely to connect with others who struggle. Nick is equally enthusiastic to have another crack at pop-punk, the genre that first set him on his career path.
girlfriends is old-school yet post-modern, vulnerable yet volatile, and altogether inspiring.
Girlfriends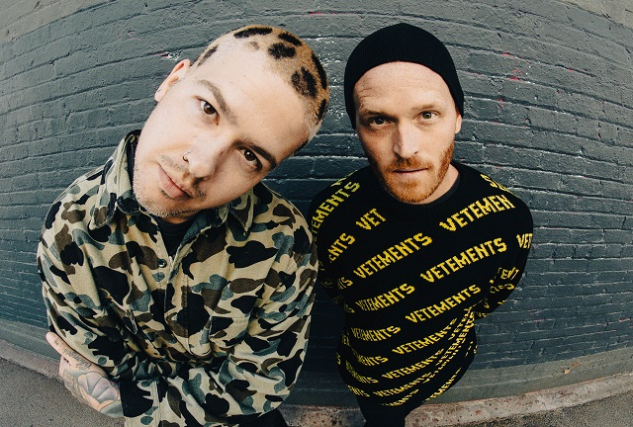 As the exceedingly prolific pair known as girlfriends, Travis Mills and Nick Gross conjure songs that are at once pleasingly familiar and warmly unique. In less than three years, the duo created not one but two urgent, inspired, and original albums.

They've already sold out the Roxy in LA; opened for Machine Gun Kelly; toured with Mod Sun and Grayscale; and played a festival with Twenty One Pilots. SPIN called girlfriends' self-titled debut "polished, impassioned, and commanding," comparing their cross-genre appeal to MGK and Trippie Redd. Fans streamed the first album more than 46 million times on Spotify alone, driven by songs like "California," "Where Were You" (ft. Travis Barker), and "Jessica."

2022 saw the release of standout singles like "High Again," "Toaster For A Swim," "Missing You," "Pretty Mouth" and "Tattoo." Their sophomore album (e)motion sickness was released in June 2022.
Before girlfriends formed, neither Travis nor Nick were strangers to creativity or community. The brash rap songs Travis posted on MySpace as T. Mills led to a major label deal, Warped Tour, and diehard fans. He later became a host for Apple Music 1. Nick played in a major label rock band before founding Gross Labs. Both guys are equally enthusiastic about having another go at the style of caffeinated pop-punk that first shaped them.

The group's music is a vehicle for self-expression and catharsis, a means to process grief, uncertainty, and renewed vigor for life destined to connect with others who struggle.

That's something girlfriends will never take for granted.