Event
Joiners Live Presents
The Dollyrots, Don't Panic
with
The Dollyrots
,
Don't Panic
February 19, 2023
7:00 pm
GMT
The Joiners ,
141 St Mary's Street, Southampton
Ages 14 and Up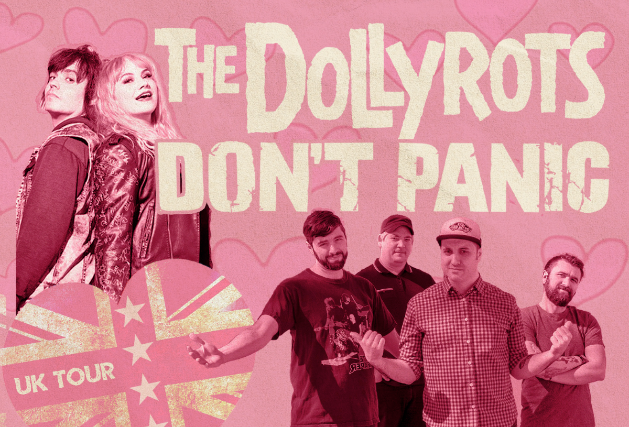 GBP10.00
Inspired by bands like the Ramones, Pixies, and Green Day that combine the energy of punk with the bubblegum hooks of pop, the Dollyrots started as a scrappy trio aligned with Lookout, and their 2004 debut, Eat My Heart Out, firmly places them in the Muffs camp of loud noise with sweet melody. The band slimmed down to a duo of bassist/vocalist Kelly Ogden and guitarist Luis Cabezas, and shifted to a streamlined, more mainstream brand of punk-pop that landed them in commercials and TV shows.
Their sunny, hooky songs are easy to digest, and albums like 2010's A Little Messed Up, 2017's Whiplash Splash, and 2019's Daydream Explosion have won them a devoted fan base. Along with raising a family, the pair continue to tour frequently and keep the punk-pop flame alive.
DON'T PANIC
Formed in 2019 and named after the Douglas Adams' favorite novel of founding vocalist/guitarist Ted Felicetti, Don't Panic began as an endeavor where making genuine, fun rock and roll music came first and everything else second. Joining Ted were Keith Slader (bass), AJ Larsen (guitar), and Anthony Paesano (drums). Based out of the Poconos in Northeast Pennsylvania the band quickly began recording their debut full length album 'See Through it All' which was self released on Nov 27th, 2020 and followed by tour dates supporting bands like Bowling for Soup, Face to Face, and Bigwig. After a year of the world being locked at home Don't Panic is now releasing their follow up and second full length album, 'Dark Horse' on Sept 3rd, 2021 which draws heavily on the bands combined influences including Foo Fighters, Bayside, Lit, White Reaper, Motion City Soundtrack, Millencolin, Face to Face and many others.
The Dollyrots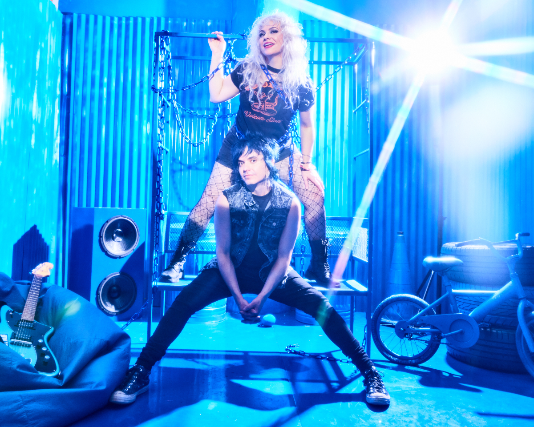 Don't Panic