Event
Sports
The Joiners ,
141 St Mary's Street, Southampton
Ages 14 and Up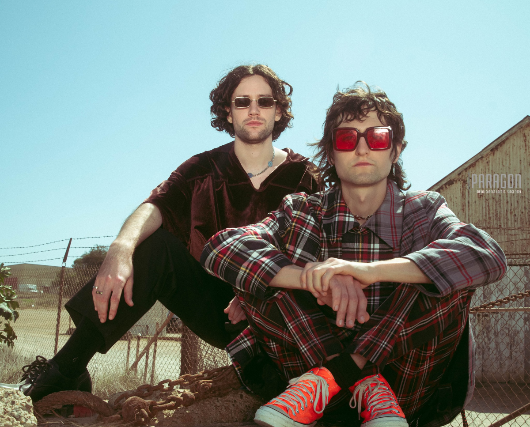 GBP10.00
Purpose is at the cornerstone of Sports' resonance and impressive second album Get A Good Look. Childhood friends Cale Chronister and Christian Theriot have come to realize that life can change at any second. Perspectives are reshaped, relationships rise or fall, and home is anywhere you want it to be. For Sports, it's the intricacies of their lifelong friendship, the victories and shortcomings of growing up, and the lessons learned along the way that have influenced their worldview.
Growing up on the outskirts of Tulsa, Oklahoma, life for Cale and Christian revolved around watching MTV and going to church. The pair first met in middle school and formed an instant connection with both seeking to break out of the conformity of their quaint small town upbringing. "We have been making and recording music under different names since we were about 13," they share. The genesis of Sports would come almost a decade later. On choosing the name Sports, Cale and Christian show reverence to their parents. "They're big sports fans. It's like we're fulfilling some childhood dream of being in the NBA."
Musically, Sports inspires images of the youthful idyll of bygone times through dulcet melodies and sun-drenched funk synths. Their elaborate, mind-expanding arrangements are warm and enveloping, creating a world where David Bowie, The Beach Boys, and The Clash collide. Sports first introduced themselves with their 2015 debut single "You Are The Right One," a concentrated slow drip of funk.
Sports