Event
Chubby and The Gang
June 21, 2022
7:30 pm
BST
The Joiners ,
141 St Mary's Street, Southampton
All Ages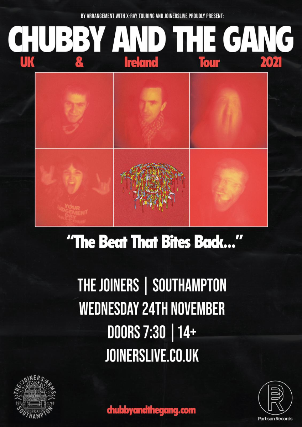 GBP12.00
Chubby and The Gang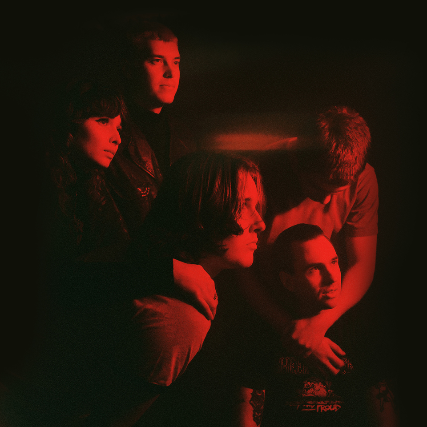 How did a fringe British hardcore punk band with no major industry backing end up with a highly-anticipated U.S. headline tour and a widely-praised album from several major music outlets? The answer appears to be purely based on word of mouth and the strength of Chubby and The Gang's chirpy debut album Speed Kills.

Chubby and The Gang was formed by members of various British hardcore bands—Violent Reaction, Abolition, Gutter Knife and more. While preserving the spitting ferocity of those outfits, they add the working-class realism and aesthetics of Oi!, plus the how-fast-is-too-fast, surf-tinted punk of The Ramones.

Pitchfork
These unruly British punks sound like hardcore kids playing pub rock, and their debut comes alive with liberating energy.

Stereogum
"London rockers Chubby And The Gang's debut album, is deliriously vibrant."

53rd and 3rd
"Well, that didn't take long. 12 days into 2020 and London's Chubby and The Gang are about to drop the first great record of the decade with their debut 'Speed Kills'."

All in all, Chubby and The Gang are so much more than the average shouty, loutish band. For one thing, they're wonderfully out of step with the speak-sing post-punk that has engulfed London recently. Chubby and The Gang play the kind of plug-and-chug, throwback punk and pub rock that never exactly left, but doesn't feel especially fashionable in 2020. Their embrace of left-wing skinhead culture is one marker of their lack of concern for passing trends—they're fiercely protective of their crew ("You ain't no friend of mine!") and blue-collar principles.