Event
Gaz Brookfield + Old Sea Legs
with
Gaz Brookfield
,
Old Sea Legs
The Joiners ,
141 St Mary's Street, Southampton
Ages 14 and Up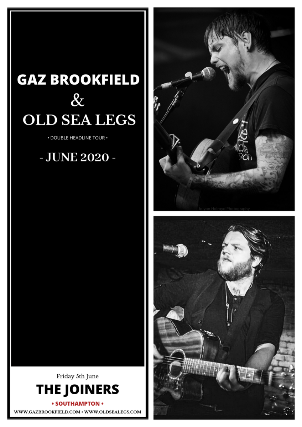 GBP10.00
Gaz Brookfield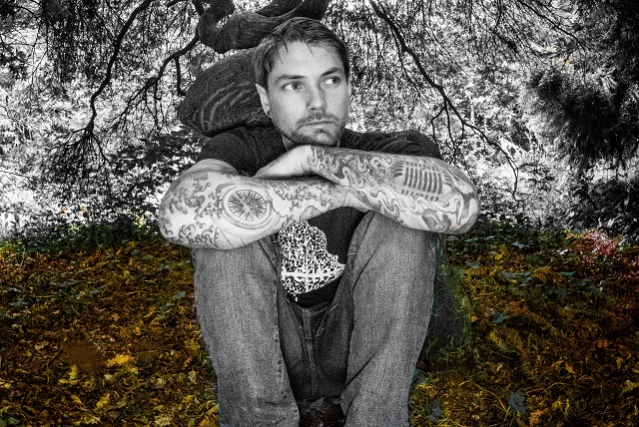 GAZ BROOKFIELD is a solo acoustic musician based in Bristol.

Since winning Acoustic magazine's 2010 Singer Songwriter of the year, he has spent his time on the road, touring the UK and Europe. In this time he has shared the stage with the likes of The Levellers, Frank Turner, New Model Army, Nick Harper, Newton Faulkner, Miles Hunt, Seth Lakeman and many more, racking up over 1000 gigs to date.

Gaz remains the only unsigned solo artist to sell out The Fleece, Bristol. A feat he has now achieved five times, the last three selling out over six months in advance.

Often playing as many as 200 gigs a year, Gaz's relentless and never-ending tour schedule takes him to every corner of the country and beyond. The last few years saw Brookfield play at over 100 UK festivals, including Glastonbury, Beautiful Days, Bearded Theory and many more, firmly cementing him as a festival favourite for the future.

His latest studio album I Know My Place is out now, available on CD, limited edition 12" Vinyl and digitally from Bandcamp. All of Gaz's previous albums are available digitally on Bandcamp, iTunes, Amazon and many other digital outlets.
Old Sea Legs
Crawling with vivid imagery and colourful characters, a timeless tangle of tongue-twisting, brain-burrowing lyrics that can swing from a breathless barrage to a lilting lament – at times without a moments notice – 'Old Sea Legs' is more than just a nom de guerre for Dublin songwriter and performer Ian Bermingham; it is a window into a world entirely of his own creation.
Best known for his time as frontman of Dublin quintet 'The Eskies', Bermingham has wasted no time in stepping into new, uncharted waters as a solo performer since the group's sad demise in the latter half of 2019.
Displaying all of the storytelling nous and craft of the quintessential folk troubadour, the melodic ear of a pop pioneer and the lyrical largesse that has become so synonymous with Ian's songwriting, 'Old Sea Legs' see's the Dubliner push himself to new and exciting territories.